Zomer in Nederland, heerlijk weer, warm en zonnig. Ideaal weer om van het terras en de tuin te genieten.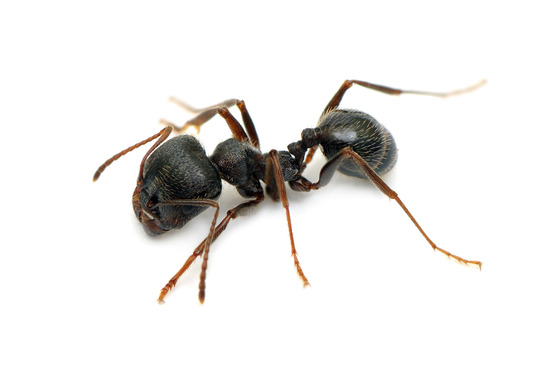 Alleen: met het mooie weer komen ook weer de vervelende insecten tevoorschijn en zorgen voor ongemak. Zo ook
de mier
.
We zien ze lustig rondkrabbelen over planten en in kolonnes over het pad lopen. Tot zelfs in huis .... Geen suikerpot is veilig, zelfs in de broodtrommel paraderen de kleine nijvere werkers.
Leuk dat ze nuttig zijn in de tuin, nog leuker als ze buiten blijven.
Bestrijding mieren
We kunnen natuurlijk direct naar de winkel en gif en lokdozen halen, maar iedereen die kinderen of dieren in en om het huis heeft rondrennen wil daar liever niet aan.
Wat te doen?
- Koper leggen, daar lopen ze niet overheen ... uhm, ze marcheren net zo hard over de drempel als voorheen.
- Kokend water over de gaten gieten .... nou, ons terras is ettelijke vierkante meters groot en dat gieten gaat echt niet veel helpen.
- Zeep op de drempel smeren ... tja, uitglijders voorgeprogrammeerd en een enorme smeerboel die plakt.
- Lokdozen zetten ... nou, met een nieuwsgierige hond of kleine kinderen die overal aanzitten, niet echt een goed idee evenmin als:
- Gif strooien ... nee dank u.
Maar wat werkt dan wel?
U gelooft het nooit, maar het werkt. Zelf uitgetest en al het hele voorjaar en het begin van de zomer geen last meer van mieren in huis gehad!
-
Goedkoop
, slechts 0,99 € voor 50 gram (ipv. de 9,75 € voor mierengif of 4,00 € en meer voor lokdozen)
-
Biologisch
geen enkele schade voor mens, plant of dier
-
Werkt 100%
geen mier meer binnen gezien!
Wat is dan dat
wondermiddel tegen mieren
?
Welnu: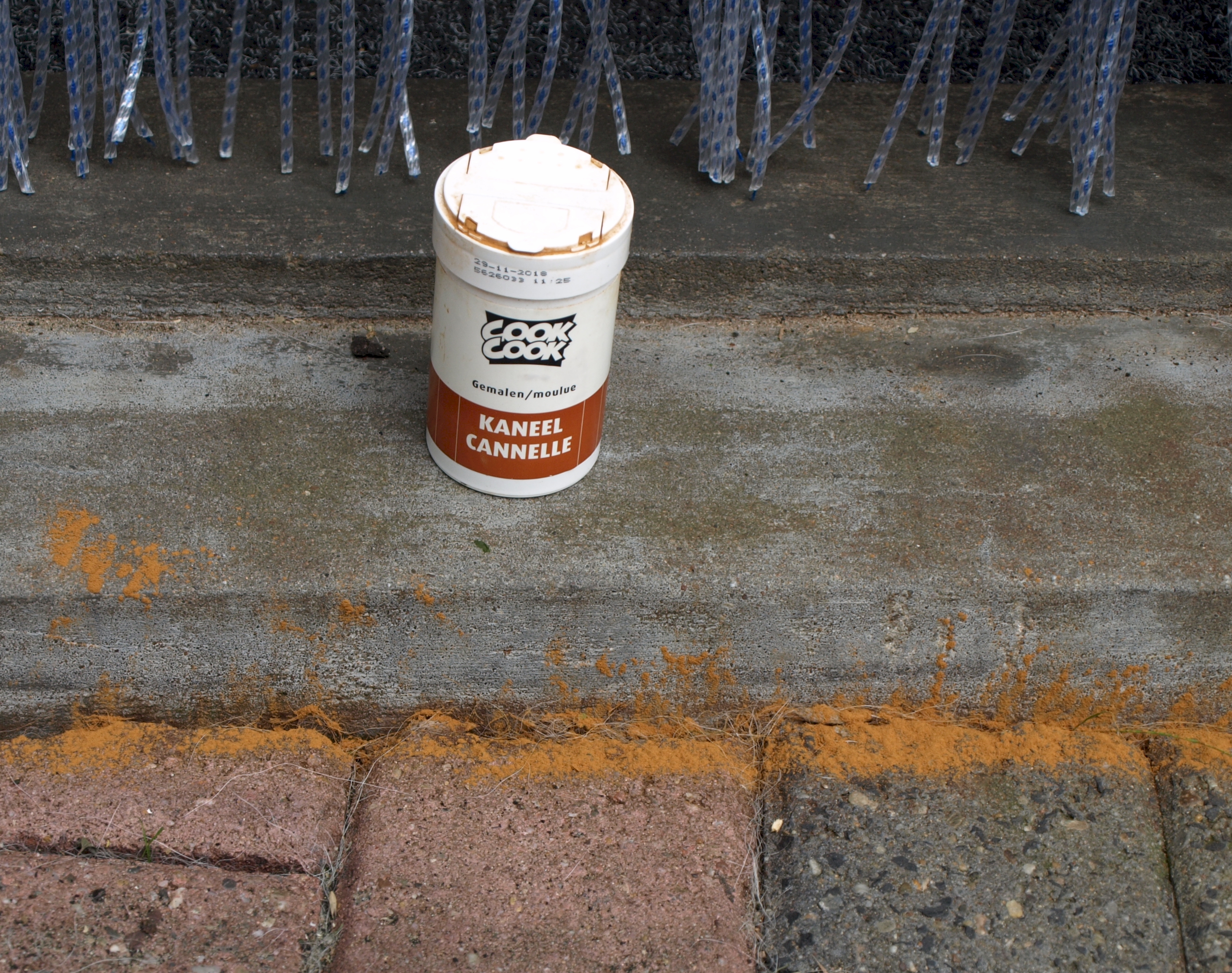 Kaneel
!
Strooi voor de drempel en iets opzij ervan (mieren kunnen er ook omheen lopen) kaneel!
U zult zien dat er geen enkele mier meer bij u binnenkomt.
Een fijne en miervrije zomer gewenst.